TOGETHER WE MAKE UNIQUE FAÇADES WORLDWIDE. TOGETHER WE CREATE A UNITY BETWEEN AN ARCHITECTURAL BUILDING AND ITS LIVING AND WORKING ENVIRONMENT.
Remarkable facades by Metadecor
We can do the whole engineering of the facade but we can also deliver only the panels with or without subconstruction. The most of our products are aluminum but also possible in Corten, Stainless Steel, Copper, Messing. 
Engineering  |  Panels   |   Subconstruction
Metadecor delivered facades worldwide, based in The Netherlands. We have partners in Korea, Greece and Croatia  for the realisation of design facades with our product. For the rest of the world you can contact us directly. 
Contact us
WE LOVE THE SUN!
Metadecor International will present the latest projects at WETEX / Dubai Solar Show
15-17 November in WTC Dubai at the Netherlands Pavilion in Hall 7. Our theme: 'Kiss the Sun'. From our headquarters in Kampen, via Chicago and New York to Dubai: our love for the Sun increases every day.
More about WETEX 2023
MD Formatura
Do you want to combine 3D shapes, perforations, and relief surfaces?
MD Formatura is the solution! MD Formatura offers so many possibilities that we can use it to create the most extraordinary designs. The variable apertures in the MD Formatura panels can act as a wind break or control the entry of sunlight.
More about MD Formatura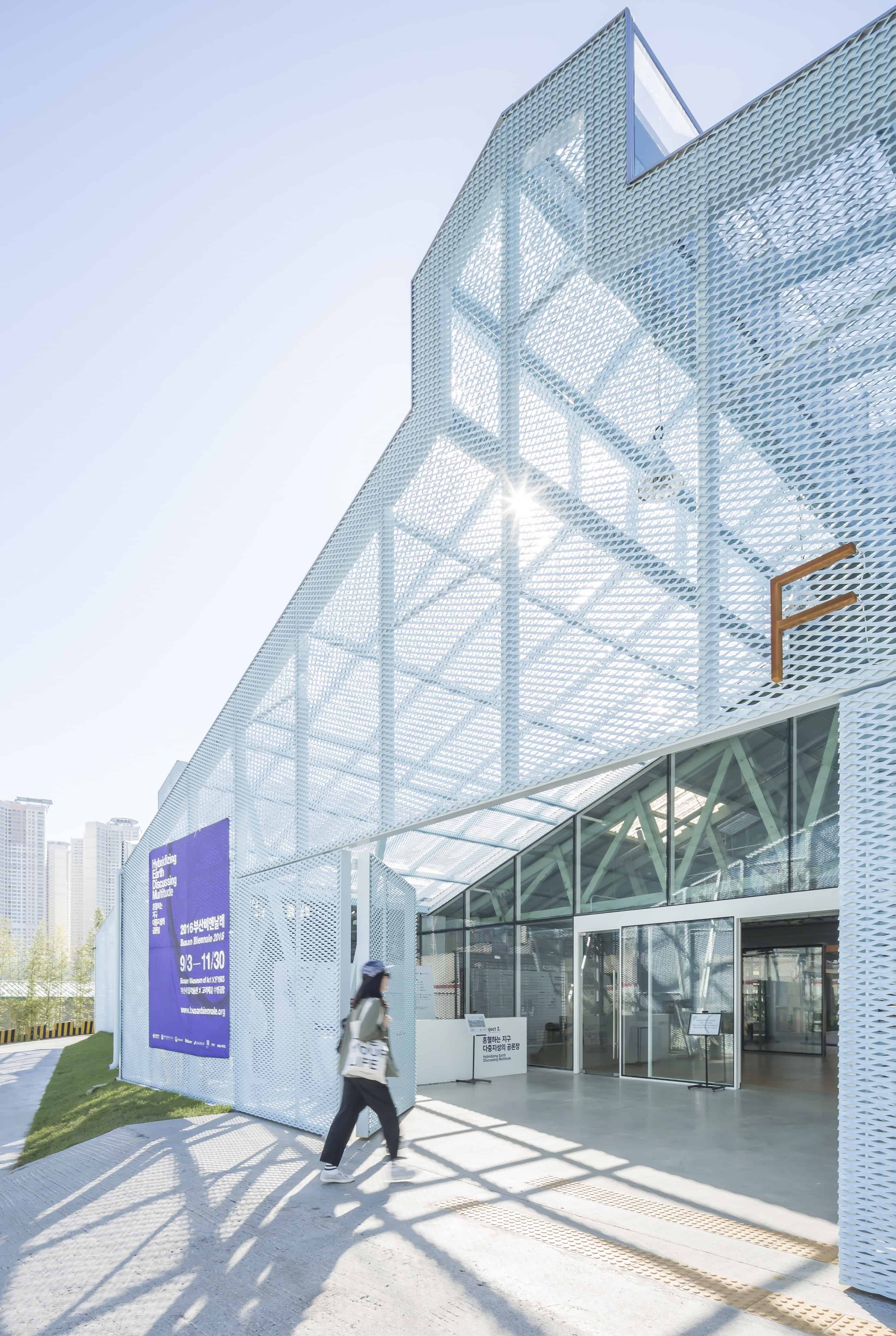 MD Expanded metal
A highly versatile product: that is MD Expanded metal.
We specialize in the use of high-quality solutions and offer a wide selection of MD Expanded metal patterns. In addition, we continuously work on the development of innovative and sustainable products. By using pure materials that can be reused, we develop energy-conscious designs that are design life-resistant.
More about MD Expanded metal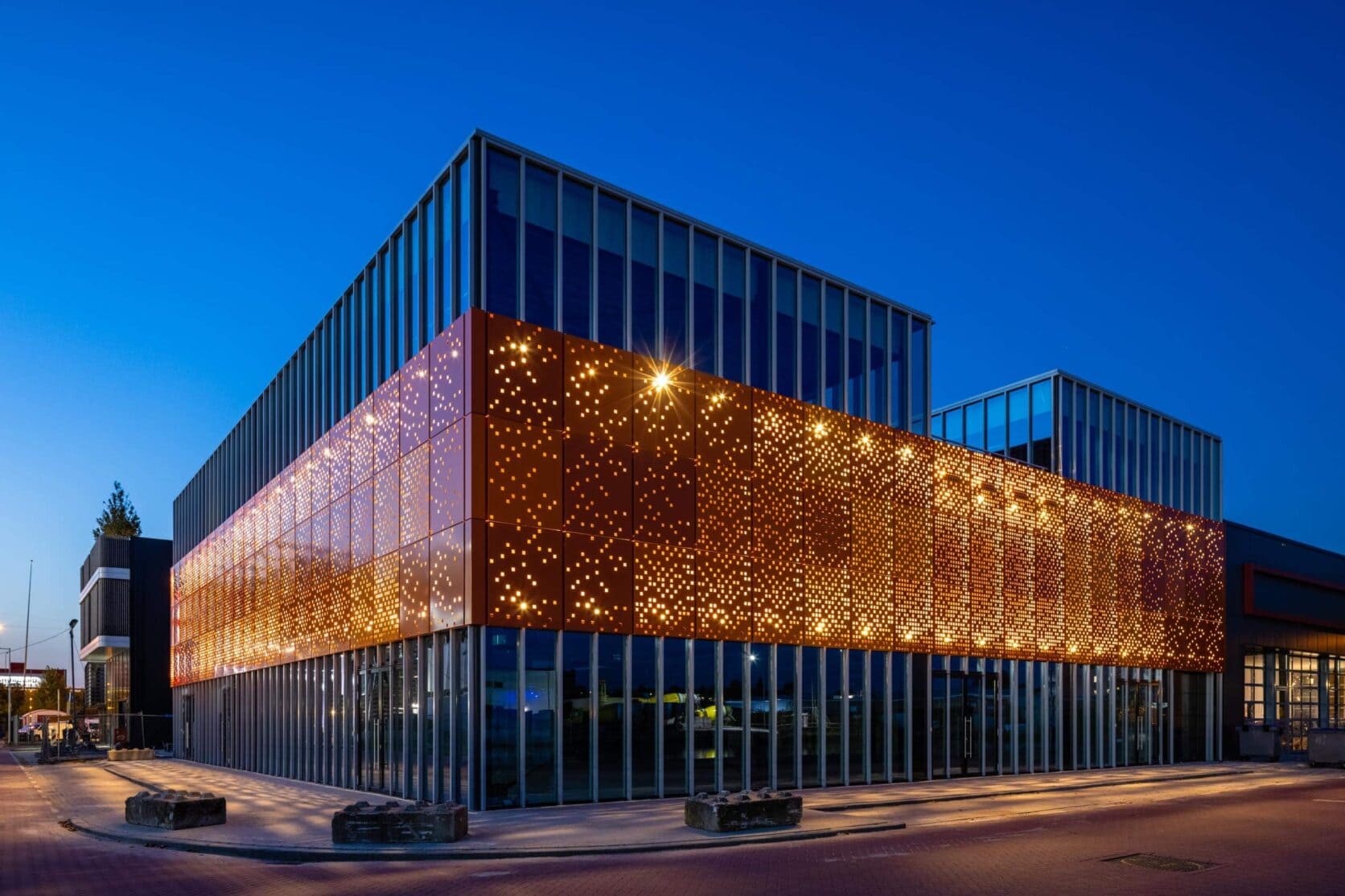 MD Design­perforation
With a MD Designperforation facade you will make a unique statement.
When creating our materials, the designer's vision is crucial - we distill the ambiance, character, and experience and translate it into an innovative and creative solution, where functionality influences shape. Above all, the pattern serves the designer's vision. We offer a broad range of options.
More about MD Designperforation
MD Lamel
A facade with MD Lamel can be executed in a horizontal or vertical position.
The sunlight is reduced, without losing sight. The slanting position ensure natural ventilation. MD Lamel is therefore often used in parking garages and galleries where specific fire safety and ventilation regulations must be met.
More about MD Lamel
Extraordinary projects

We have the extensive knowledge and skill required to create complex, innovative and high-quality projects. We work internationally for clients who want amazing results, so significant creative and technical expertise is needed. We deliver unique landmarks, both in new builds and transformations. 
Metadecor does this with a team of experienced and enthusiastic employees. We are inventive and have a healthy dose of self-confidence and that yields unique architectural buildings that are future-proof.
We want to keep processes simple for you as client. We value personal contact and we do what we say.
We are lively and uninhibited, looking for technical challenges for that unique
end result of our project.
View our projects